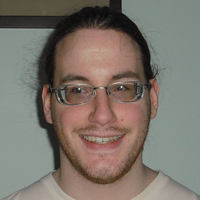 Yes ladies and gentlemen, a glog. I figured since video bloggers got to coin a term, ("vlog") why shouldn't video game developers get to do the same thing? Since we create things all the time, I figured another term unleashed upon the world wouldn't cause too much of a stir.
My name is Dan Fischbach and I'm a game developer with a focus on design and scripting currently looking for entry-level work within the video game industry. I setup this blog to show off my game design/programming skills, what I am currently learning and also to share my views on the industry itself.
I'll also post musings on games I play.